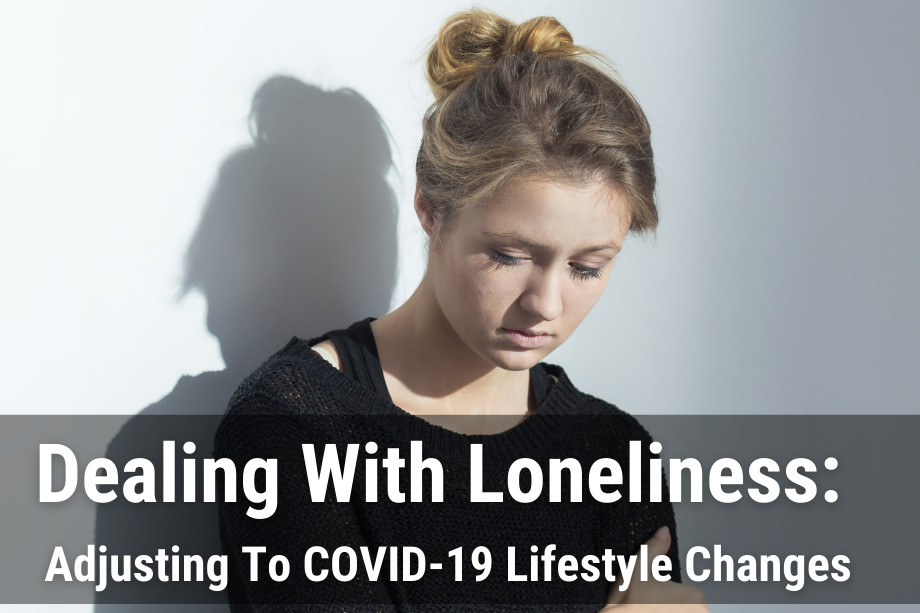 "
"You don't drown by falling in water. You drown by staying there."  —Anonymous
COVID-19 has caused a shift in the routines of people all around the world. This pandemic took away time with friends, family, activities we enjoy and the level of safety we feel when leaving our homes. It is essential to mentally prepare ourselves for the drastic changes to our lifestyle to maintain good mental and physical health. It's the small daily actions that determine if you will find joy and peace of mind during this crisis.
If the coronavirus harmed your life, this post is for you. Keep reading to see what you can start doing to enjoy your days. By the end of this post, you should have a change in your perspective on COVID-19. This article will shine a light on your future with some great tips you can apply at home.
If you feel stressed more than usual, a bit pressured and down, try changing some of your habits. Create a plan and set aside
time to exercise for at least 30 minutes, 3-6 times a week. It's tempting to eat fast food or eat when you are bored and tired,
especially late at night. However, you must take control of your life and ensure that you don't allow yourself to fall when life is not going the way you would like it to be.
If you face a challenge with your diet, take time to plan your meals for the week. There is a wide range of delicious meals that you can make. 
Improve your overall wellness and make yourself mentally and physically strong. Who can have success without good health? No one! 
Don't ever allow yourself to drown in sadness, "You don't drown by falling in water. You drown by staying there."– Anonymous. This is a reminder to stay up to date with your priorities even though life is a bit stressful. There are more fantastic days ahead, and you will need your health to enjoy them.
When you find yourself alone, take some time to get in tune with who you are. Get away from the insaneness of the world by limiting exposure to media and devices.
Meditation and Journaling are great ways to look into yourself. There are many ways to meditate. Start small with daily 5-minute meditation and slowly work up to 30 minutes to even an hour-long meditation. 
Sit up straight, shut your eyes, take a deep breath for 5 -6 seconds, hold for 5-6 seconds, exhale for about 5-6 seconds, repeat this exercise and focus on your breath until your mind is settled and there
is no inner chatter. Next, breathe normally and reflect on your life, all that's there to be grateful for, obstacles you have conquered and how you will overcome COVID-19. Lastly, visualize something you want to achieve and see yourself doing it. 
Once you're through, you will feel peace of mind and some weight lifted off your shoulders. As I mentioned earlier, Journaling is a great way to keep track of
your life and gives you the chance to analyze it. Set a reminder to write daily and reflect on what you wrote at the end of each week. Write about your plan to become
your best self in 2021. and the things you are grateful for. If you need help, look for a coach that can help you achieve it. Even Michael Jordan, the great basketball superstar, had a coach.
According to Deborah Jepson, "Gratitude promotes optimism and helps us to develop a more positive outlook." You will be surprised to see how life changes when you think positively and give thanks
for what you have. You also do and attract more when you are in tune with yourself and keep an open mind. Positive people see more opportunities because they are open to growth and new things.
Try something new today, use the time you
have when you are alone and do something that you always believed you didn't have
enough time for. When you are occupied and taking on challenges or just having fun, you find that time flies. If we keep ourselves busy, we won't worry about loneliness.  
There are many new things to try, YouTube is free, and there are so many things you can learn! Learn how to dance, create something you were thinking of buying, cook or bake, learn to play a musical
instrument, learn computer skills. You can even take on challenges with your friends and share the moment over a video call. Take your video calls to a new level. 
"Don't be afraid to try new things. They aren't all going to work, but when you find the one that does, you're going to be so proud of yourself for trying." – Anonymous. During this pandemic, you might judge yourself more harshly when you are alone. Now is the time to go wild with your ideas, and don't hold back. Trying new things can bring forth self-love and appreciation.
TALK WITH FRIENDS AND FAMILY
Check-in with your friends and family, show them that you care because when COVID has you feeling down, you're going to need some love to help lift you. This time in our lives is a time to stay close to loved ones no matter how far away and isolated you are. Talking with someone, sharing your feelings and sharing a few laughs will boost your energy. 
Host a party over Social media, choose the party's date, time, and send out the invitation. Send a reminder the day before. Then host your party. You can host a birthday party, baby shower or bridal shower or whatever party you want. Or just
a theme party, you can find ways to party without meeting. People have virtual parties on Instagram, Zoom and Facebook. Dress up and party right at home. You can find a way to share your unforgettable moments with your family if you get a little more creative and have a good plan. 
You will not feel lonely if you spend at least 30 minutes of your day in an entertaining and engaging conversation with someone you love. Lastly, take some time to reflect on those that care for us. The coronavirus should be a reminder to all that life should never be taken for granted; we can lose it at any moment. Make time for your loved ones.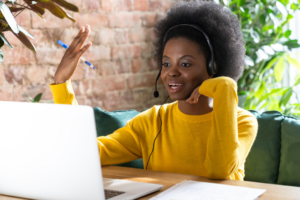 It's best to do what you can to enjoy your life. Time is limited. We must not waste our days with dullness. Treat yourself and others well, be grateful, and live with less fear because we can
overcome challenges if we make up our minds to win.

5 Key Takeaways:
Develop healthy habits
Get to know yourself better
Practice Gratitude
Try new things
Talk with friends and family
What have you done lately to feel happy during this pandemic? Please leave us a comment. We are delighted to hear from you.