In this episode, Esmie and Charlene discuss:
Born in Guyana her family came to Canada with nothing

She was the assistant to the Vice President of Finance for a food manufacturing company for over 24 years

Found her passion for

real estate

Worked Full time while she worked on her real estate side hustle

Suffered from endometriosis and fibroids. She was throwing up and had bad cramps at least once a month

Being a real estate agent can be lonely
Key takeaways:
Decrease stress by working out and watching

selective TV

shows

Her  heart broke when she found out Anthony Bourdain (host of TV show: Parts Unknown) died

Quit smoking cold turkey because she did not want to get sick when she got older

Her happiness is in serving her community and serving the people that she works for
Shares ways to overcome negativity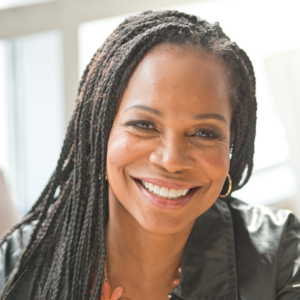 Charlene Williams
Now in the second and best half of my life, I have become a Real Estate Sales Representative. I don't just help people buy and sell homes, I connect with people to provide a unique service. I love the role I play in their lives. My current focus is Women who want to buy, sell or invest in properties.
"I always knew that I was interested in real estate, but I took a roundabout way of getting there. Real estate to me connect people to their dreams of home ownership, and I knew that I wanted to be a part of it."  – Charlene Williams
Contact Charlene:
Website: https://www.cwilliamshomes.com/
Facebook: https://www.facebook.com/Charlenewilliamsrealestate/
Linkedin: https://www.linkedin.com/in/charlene-williams-277a3051/
Instagram: https://www.instagram.com/purchaseorrent/
Contact Esmie:
Esmie's New book, How To Embrace Challenges: Step Into Your Power :https://amzn.to/2XWz5aO Linkedin: https://www.linkedin.com/in/esmie-lawrenceoly/
Facebook: https://www.facebook.com/SuccessCoachEsmieLawrence/
Instagram: https://www.instagram.com/esmie.lawrence/?hl=en
Show notes by Esmie Lawrence
Audio production by Brian Calkins Podcast Mechanic
[podcast src="https://html5-player.libsyn.com/embed/episode/id/15732908/height/360/theme/standard/thumbnail/no/direction/forward/" width="100%" height="360″ scrolling="no" class="podcast-class" frameborder="0″ placement="bottom" use_download_link="" download_link_text="" primary_content_url="http://traffic.libsyn.com/sprintingtosuccess/Charlene_Williams.mp3″ theme="standard" custom_color="" libsyn_item_id="15732908″ /]