In this episode, Esmie's  key points:
Here are five ways to keep us motivated:

#1. Know the why

#2. Visualize the end

#3 Write it down

#4 Find intrinsic motivation

#5 Use positive self-talk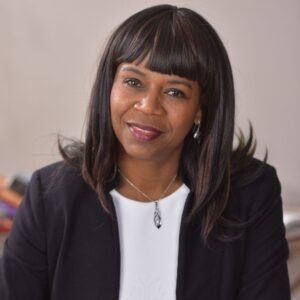 Esmie Lawrence
Esmie Lawrence is a Canadian Olympian, an International best-selling author. She is the host of Sprinting to Success podcast, which is focused on helping professional women overcome life's challenges and stressors. As a success coach, Esmie helps her clients to start a journey of transformation from overwhelm  to creating a happier and more successful life.
Quote of the day:

 "Failure is the opportunity to begin again more intelligently," – Henry Ford
Contact Kendra Cherry: https://twitter.com/KendraCherry
Contact Sebastian Kipman: https://twitter.com/sebkipman
Contact Esmie Lawrence: Linkedin: https://www.linkedin.com/in/esmie-lawrenceoly/
Facebook: https://www.facebook.com/SuccessCoachEsmieLawrence/
Instagram: https://www.instagram.com/esmie.lawrence/?hl=en
Youtube: https://www.youtube.com/channel/UCeQpiIow5rAACyn2eaWRgJA
Videos and  Articles    
[1] Motiversity. Best Motivational Speech Compilation Ever #3 – WAKE UP – 30-Minute Motivation Video #3 – YouTube. 2019; Available from https://www.youtube.com/watch?v=FRk4PE5GhoU
[2] Kipman, S. 15 Highly Successful People Who Failed On Their Way To Success: https://www.lifehack.org/articles/productivity/15-highly-successful-people-who-failed-their-way-success.html
[3]  Cherry, K., Understanding Intrinsic Motivation: https://www.verywellmind.com/kendra-cherry-2794702
Subscribe & Review in iTunes
Did you subscribed to my podcast? If you're not, I want to encourage you to do that today. I don't want you to miss an episode. https://apple.co/2Xk75Or PS. It's important to disclose that many of the links on the esmielawrence.com website are affiliate links. Which means that if you choose to make a purchase that I will earn a small commission. Which allows me to continue hosting the blog and website. This commission comes at no additional cost to you. Rest assured that the commission does not affect which items are listed on my website. Thank you for your support.
Show notes by Esmie Lawrence
Audio production by Brian Calkins Podcast Mechanic
[podcast src="https://html5-player.libsyn.com/embed/episode/id/15732869/height/360/theme/standard/thumbnail/no/direction/forward/" width="100%" height="360″ scrolling="no" class="podcast-class" frameborder="0″ placement="bottom" use_download_link="" download_link_text="" primary_content_url="http://traffic.libsyn.com/sprintingtosuccess/Motivation_is_not_enough_.mp3″ theme="standard" custom_color="" libsyn_item_id="15732869″ /]