In this episode, Esmie and  Helen discuss:
Product of the Foster Care System in Ontario
She lived in 8 different homes before she was 2.5 years old
Her birth mother was mentally ill
Her adopted father was an alcoholic and never bonded with her adopted mother
She didn't feel love and didn't know how to bond with someone
Blamed her adopted mother for a lot of her issues
Met her birth mother at the age of 29 years old
She could not tell somebody how she felt as a young girl because she didn't know
Key takeaways:
Find your compassion for others
You must forgive
You can't carry anger without having it in your heart
Release anger by journaling 
Its never too late to find your peace
Keep Smiling
Explore who you are as a person and what you bring to the world because you never know the impact you have on others.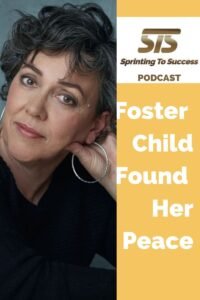 Helen Rose
Helen is an author, Life Coach, Motivational Speaker, and Podcast Host. Helen was shuttled between her birth mother and foster homes eight times before the age of 2 ½. In 2008, she published her book 53 Grove Road, an account of her struggle to survive her childhood. Helen shares her story with the hope that others can overcome trauma.
Quote of the day: "It's never too late to find your peace." ― Helen Rose
Contact Helen:
Facebook: https://www.facebook.com/HelenRoseSpeaker/
Linkedin: https://www.linkedin.com/in/helen-rose-898657153/
Website: https://www.helenrose.ca
Helen's Book, 53 Grove Road: https://www.helenrose.ca/book
Contact Esmie:
Esmie's New book, How To Embrace Challenges: Step Into Your Power: https://esmielawrence.com/books-by-esmie/
Linkedin: https://www.linkedin.com/in/esmie-lawrenceoly/
Facebook: https://www.facebook.com/SuccessCoachEsmieLawrence/
Instagram: https://www.instagram.com/esmie.lawrence/?hl=en
Youtube:https://www.youtube.com/channel/UCeQpiIow5rAACyn2eaWRgJA
Subscribe & Review in iTunes
Did you subscribed to my podcast? If you're not, I want to encourage you to do that today. I don't want you to miss an episode. https://apple.co/2Xk75Or PS. It's important to disclose that many of the links on the esmielawrence.com website are affiliate links. Which means that if you choose to make a purchase that I will earn a small commission. Which allows me to continue hosting the blog and website. This commission comes at no additional cost to you. Rest assured that the commission does not affect which items are listed on my website. Thank you for your support.
Show notes by Esmie Lawrence
Audio production by Brian Calkins Podcast Mechanic
[podcast src="https://html5-player.libsyn.com/embed/episode/id/15732890/height/360/theme/standard/thumbnail/no/direction/forward/" width="100%" height="360″ scrolling="no" class="podcast-class" frameborder="0″ placement="bottom" use_download_link="" download_link_text="" primary_content_url="http://traffic.libsyn.com/sprintingtosuccess/Helen_Rose.mp3″ theme="standard" custom_color="" libsyn_item_id="15732890″ /]