In this episode, Esmie and  Jacqueline discuss:
Born in Lebanon
How she got married at 16 years old to an abusive man and divorced at 20 years old
Being homeless, shame of divorce and feeling broken
Years of sabotaging herself
She did not understand herself
Laugh and smile to hide her feelings
Moved to the USA to find herself
Key takeaways:
Love yourself
You are good enough
Perfection is an illusion
Take responsibility for your self
You are unique
Believe is essential to magnetize what you want
Doubt is poison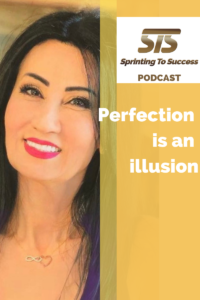 Jacqueline Tabrizi
Jacqueline Tabrizi is a Spiritual Transformational Leader. She is a Certified Law of Attraction Coach, as well as a Success Principles Trainer. Jacqueline is the creator and founder of the Codes Of Prosperity. Working the codes Of Prosperity have transformed Jacqueline and her life from the chaos, loneliness, limitations and fear status, into the intentional, powerful limitlessness creator of the life she desires. The relationship that she has with herself has taught her so much. Jacqueline has healed from past hurts, has found happiness in the present moment, and has tapped into a confidence that has exuded into all areas of her life. She has found her inner peace, compassion, love and especially her Codes Of Prosperity. The Journey never ends… Day after day, Jacqueline continues to be the magnet of the unlimited abundance of prosperity. Jacqueline believes for a fact that you too can attain unimmagined levels of happiness & success when, you acquire the right combination to unlock your Codes Of Prosperity.
"Perfection is an illusion. We are here just to live the life that we love to live." ― Jacqueline Tabrizi
Quote of the Day:

"Doubt kills more dreams than failure ever will."― Suzy Kassem
Contact Jacqueline:            
Linkedin: http://linkedin.com/in/jacqueline-tabrizi-21ab80172
Instagram:  http://Jacky_m_tabrizi
Facebook: https://bit.ly/2K9wrwk
Contact Esmie:
Esmie's New book, How To Embrace Challenges: Step Into Your Power: https://esmielawrence.com/books-by-esmie/
Linkedin: https://www.linkedin.com/in/esmie-lawrenceoly/
Facebook: https://www.facebook.com/SuccessCoachEsmieLawrence/
Instagram: https://www.instagram.com/esmie.lawrence/?hl=en
Youtube:https://www.youtube.com/channel/UCeQpiIow5rAACyn2eaWRgJA
Subscribe & Review in iTunes
Did you subscribed to my podcast? If you're not, I want to encourage you to do that today. I don't want you to miss an episode. https://apple.co/2Xk75Or PS. It's important to disclose that many of the links on the esmielawrence.com website are affiliate links. Which means that if you choose to make a purchase that I will earn a small commission. Which allows me to continue hosting the blog and website. This commission comes at no additional cost to you. Rest assured that the commission does not affect which items are listed on my website. Thank you for your support.
Show notes by Esmie Lawrence
Audio production by Brian Calkins Podcast Mechanic
[podcast src="https://html5-player.libsyn.com/embed/episode/id/15732896/height/360/theme/standard/thumbnail/no/direction/forward/" width="100%" height="360″ scrolling="no" class="podcast-class" frameborder="0″ placement="bottom" use_download_link="" download_link_text="" primary_content_url="http://traffic.libsyn.com/sprintingtosuccess/Jacqueline_Tabrizi.mp3″ theme="standard" custom_color="" libsyn_item_id="15732896″ /]