In this episode, Esmie and Kristin discuss:
Joined military academy when women were first admitted and became an officer. 
Found her passion facilitating teams
Facilitating small and large group of people in front of an audience
The difference between a group and a team
Key takeaways:
Everybody can benefit from improvement. Even the Dream Team has a coach. 
Men will give you the right to be in the room, if you believe that you have a right to be in that room.
knowing your stuff will give you confidence
Just assume that people are trying to do the best that they can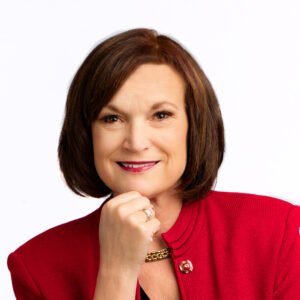 Kristin Arnold
  High stakes meeting facilitator, professional speaker and panel moderator, Kristin has been facilitating conversations between executives and managers making better decisions and achieving substantive results for over 20 years. Author of the award-winning book, Boring to Bravo, she is past president, National Speakers Association and faculty, Schulich School of Business.  
"Every once in a while, I find somebody who is pretty forward thinking, who says our team is not broken. We need to just get better. In any situation, usually the person who hires me is the leader of the team and knows that making an investment in the team, either from getting the results, using a smooth process or enhancing the relationships is going to take the team to the next level. I wish more people use me from a more proactive stance, but oftentimes, it's we've got a difficult dynamic here, Kristin, or it would be nice if people were a little bit more proactive. " -Kristin Arnold
 Contact Kristin:
website: http://www.ExtraordinaryTeam.com
LinkedIn: https://www.linkedin.com/in/kristinjarnold/
Facebook: https://www.facebook.com/kristin.arnold.16
Contact Esmie:
Linkedin: https://www.linkedin.com/in/esmie-lawrenceoly/
Facebook: https://www.facebook.com/SuccessCoachEsmieLawrence/
Instagram: https://www.instagram.com/esmie.lawrence/?hl=en
Show notes by Esmie Lawrence
Audio production by Brian Calkins Podcast Mechanic
[podcast src="https://html5-player.libsyn.com/embed/episode/id/16302656/height/360/theme/standard/thumbnail/no/direction/forward/" width="100%" height="360″ scrolling="no" class="podcast-class" frameborder="0″ placement="bottom" use_download_link="" download_link_text="" primary_content_url="http://traffic.libsyn.com/sprintingtosuccess/Kristin_Arnold_April_4.mp3″ theme="standard" custom_color="" libsyn_item_id="16302656″ /]