In this episode, Esmie and Patricia discuss:
Came from Birmingham, England, and settled in to Toronto area.

Parents were both lovers of music
She found her voice for singing
Nearly drowning at the age of 10 years old
Her mother had breast cancer
Key takeaways:
Decided the best way to conquer fear was to face it
Because her mom had breast cancer she educated herself  on how to avoid breast cancer 
In 2003, she felt an unusual lump in her breast and was in complete in disbelief when she found out she had cancer. 
She learned at that time, what comes out of your mouth is extremely important because words are life or death.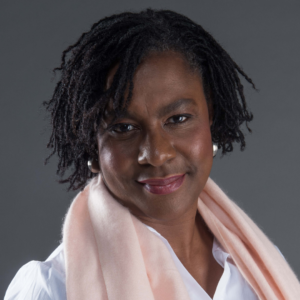 Patricia Russell  
Patricia Russell is an author, speaker, singer who uses her gifts to empower and encourage people to walk through their challenges and win. She is a two time breast cancer survivor and thriver who says "cancer made me better".  
"We don't know how the journey is going to end up, but if you purpose that you're going to go through the journey, and you'll deal with the roadblocks that come along the way, your mindset shifts, and your body responds to that. It's powerful."  -Patricia Russell
Contact Patricia:
Patricia's New Book, Crushed Diamonds Still Sparkle: https://amzn.to/2DYjgIY
Linkedin: https://www.linkedin.com/in/patricia-russell-5031ba25/
Website: http://www.patrussellonline.com
Facebook: https://www.facebook.com/pat.russell.98837
Contact Esmie:
Esmie's New book, How To Embrace Challenges: Step Into Your Power :https://amzn.to/2XWz5aO
Linkedin: https://www.linkedin.com/in/esmie-lawrenceoly/
Facebook: https://www.facebook.com/SuccessCoachEsmieLawrence/
Instagram: https://www.instagram.com/esmie.lawrence/?hl=en
Show notes by Esmie Lawrence
Audio production by Brian Calkins Podcast Mechanic
[podcast src="https://html5-player.libsyn.com/embed/episode/id/15732911/height/360/theme/standard/thumbnail/no/direction/forward/" width="100%" height="360″ scrolling="no" class="podcast-class" frameborder="0″ placement="bottom" use_download_link="" download_link_text="" primary_content_url="http://traffic.libsyn.com/sprintingtosuccess/Patricia_Russell.mp3″ theme="standard" custom_color="" libsyn_item_id="15732911″ /]